Just thought to put another two pictures up now – really from yesterday, but I was getting all 'muddled up' with transposing photographs then.
Well, not so much 'muddled', just couldn't get them into the file I wanted.  But alright now . . . I hope!
Basically, the photographs show Rosy, Jamie's beautiful girlfriend.  Gareth's in one too, and that's just me sitting in the middle.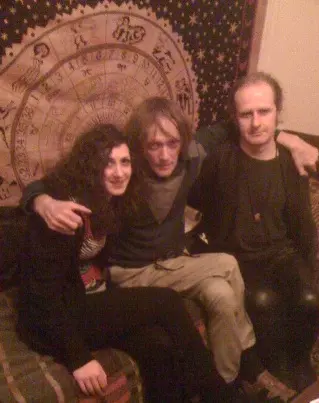 They went back this morning, but seeing them again soon.  No, I'm not saying when – tell you after!
More tomorrow,  For the moment though'
David