The Highgate Vampire Society
There are not many people who will not have heard of the famous – some would say 'infamous' – case of the Highgate Vampire.
It all really began in the late 1960s/70s when wide reports began coming into the British Psychic and Occult Society about a 'tall dark figure' with 'hypnotic red eyes' that had been sighted in and around London's Highgate Cemetery. This was sighted by many local witnesses, some of whom even claimed to have been 'attacked' by this menacing figure which invariably disappeared without trace after the reported confrontations.
So persistent was the frequency of these sightings that it was not long before B.PO.S. President, David Farrant, was called in to investigate, and not long after that (in 1970) that the Press picked up the story; mainly, due to the claims of certain others who attempted to 'cash-in' on the official investigation by claiming that the reported figure (maybe due to the reports of its 'glaring red eyes') must be a 'blood-sucking vampire'.
Perhaps not surprisingly, it did not take long before events at Highgate got completely out of hand (small groups of amateur vampire hunters and film makers attempting to use any available publicity) and even resulted in David Farrant being taken to Court (he appeared before Magistrate Mr. Christopher Lea) charged with being in Highgate Cemetery one night with the intention of 'hunting down' a vampire! David Farrant was not in Highgate Cemetery for such a purpose and denied the charge of which he was acquitted, but not without the case attracting the attention of the world wide Press who established this apparition's identity as a 'fully-fledged vampire'. In fact, David Farrant had never stated that it was, although he did say when pushed on the matter that the reported entity seemed to take on vampire-like characteristics, or rather, that some reports about it had done so.
There were three more Court cases after this between 1970 and 1974 in which David Farrant was involved, not directly connected with Highgate Cemetery although the "Highgate Vampire" was brought into them, mainly by bolstering Prosecution claims that he (David) was a 'black magician' and a 'vampire hunter'! He was, and is, neither, although the fact his name could be directly linked with the first 'vampire hunting' case in 1970, gave the police, and the Courts, and excellent opportunity to offer non-factual evidence relating to various conceptions of the occult. (As David Farrant stated in his last Court case in 1974, "We believe the persecution against Wicca [white witchcraft] from the Middle Ages still goes on today")
Whatever the rights and wrongs of such an argument, it remains a fact that David Farrant well and truly (albeit inadvertently) put Highgate Cemetery and stories about vampires there 'well and truly on the map'. He regrets that much; but again, I suppose he had no choice in the matter.
But in 1997, following a mass of speculation about the so-called Highgate Vampire and misguided controversy that had come to surround his name – not least because this had spread to a world wide interest in the case – David Farrant accepted the offer of a local author and historian Jennie Lee Cobban, to take over her popular membership based group, The Highgate Vampire Society. Its purpose (as David said at the time) . . . "to become a repository for all the oral history and written data concerning the Highgate Vampire". Another main purpose was to take off some of the pressure from the British Psychic and Occult Society who literally had its hands full with dealing with numerous psychic investigations and who were – and still are – being simultaneously besieged with requests for information about the Highgate case.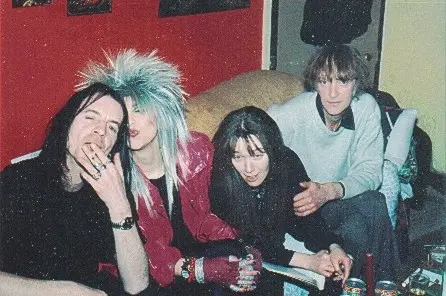 David was lucky in this respect because he had made the acquaintance of Kev and Chrissie Demant – two serious research historians of local history who had also happened to become interested in the case of the Highgate Vampire.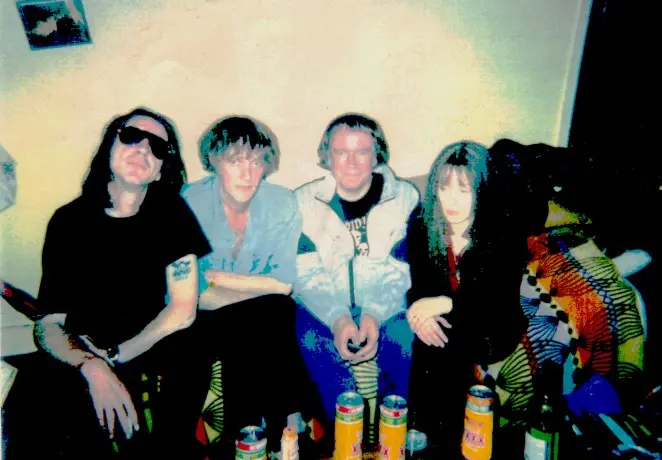 They seemed to make a perfect team, and a quarterly magazine of the Highgate Vampire Society from its inception, called Suspended in Dusk, with numerous contributions from Kev Demant and David Farrant and beautifully illustrated by Chrissie Demant. Other contributors, some of whom were involved in or aware at the time of the original Highgate case, included John Pope-de-Locksley, Dave Milner, Kenny Frewin, Rob Milne, Phillipe de Welt, and Rob Brautigam of International Vampire Magazine and shroudeaters.com. The magazine was the cause of much ire in certain quarters – who did not appreciate its investigative and inquisitive attitude, nor its perceived – well, acute – irreverance! Indeed, Kev and Chrissie continued to post up articles and illustrations on the Highgate Vampire case, and David's involvement in it, long after the Highgate Vampire Society was disbanded in 2001 due to increased pressure in membership demand. The 4 ringbinders full of pre-internet hand-completed membership forms still extant gives some indication of the popularity which this grassroots and contribution-led organisation achieved during its lifespan.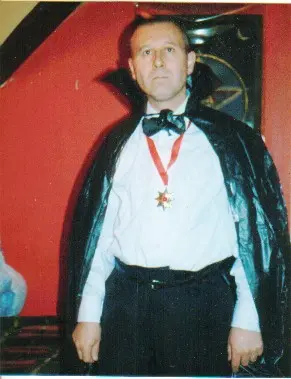 After all, the case of the so-called Highgate phenomenon is not really a private issue or one that can be affected by personal views or interpretations. It is a matter of public record and should thus be open to continued input and debate, and not one that should not be allowed to become clouded or influenced by any who have no knowledge of events (which they certainly do not 'own') as these actually occurred or happened. There are many such persons around (including sensationalistic authors and members of the Press) but their stories should really be shared in total, and not be allowed to become 'dictatorial' in the sense that these necessarily represent the public view of things.
Hence the continuation of The Highgate Vampire Society in its electronic form – as an official FACEBOOK GROUP  which debates those eerie events of so many years ago.